Google Business Profile Optimization
Structure, contents, graphic design.
Google Business Profile Optimization: Maximize Your Local Presence
At ARGOsoft Group, we understand the importance of having a strong online presence and how it can positively impact the success of your business. An essential part of this presence is Google Business Profile, a powerful tool that allows you to highlight your business in Google's local search results. Let us be your guide to optimize your Google Business Profile listing and reach new horizons of online visibility.
What is Google Business Profile (formerly Google My Business)?
Google Business Profile (GBP) is a Google platform designed specifically for local businesses. With Google Business Profile, you can display crucial information about your business in Google search results, Google Maps, and eventually Google+. This includes:
Business Profile: Present your business effectively with a detailed description, high-quality photos, and more.
Contact Details: Make it easy for customers to find you with accurate contact information, including addresses, phone numbers, and hours of operation.
Reviews and Ratings: Manage reviews and ratings, encourage positive reviews, and build a strong online reputation.
Postings: Keep your customers informed with regular postings about events, special offers, and important updates.
Advantages of Google Business Profile
Optimizing your Google Business Profile listing offers a number of crucial advantages that can significantly improve your online presence and local success. Some of these advantages include:
Increased Local Visibility
Your Google Business Profile listing appears in local search results, increasing your company's visibility among local users searching for your products or services.
Trust Generation
A well-managed listing with positive reviews and updated content helps build trust among your potential customers.
Facilitates Interaction
Clear and accessible contact details allow customers to get in touch with your company with ease.
Stand Out from the Competition
An optimized listing differentiates you from the competition and helps you attract more local customers.
Our Google Business Profile Optimization Services
At ARGOsoft Group, we are committed to boosting your online success. We offer a full range of Google Business Profile optimization services, including:
Expert Advice: Our highly trained consultants will provide expert advice to optimize your Google Business Profile listing and improve your online visibility.
Persuasive Content: We optimize your profile content, including your company description, products/services, and contact details.
Keyword Research: We identify keywords relevant to your industry and local area to improve your positioning.
Professional Graphic Design: We create attractive and high-quality images for your cover page and product catalog in your Google Business Profile.
Google Maps Registration: We make sure your company or business is properly registered on Google Maps so customers can easily find you.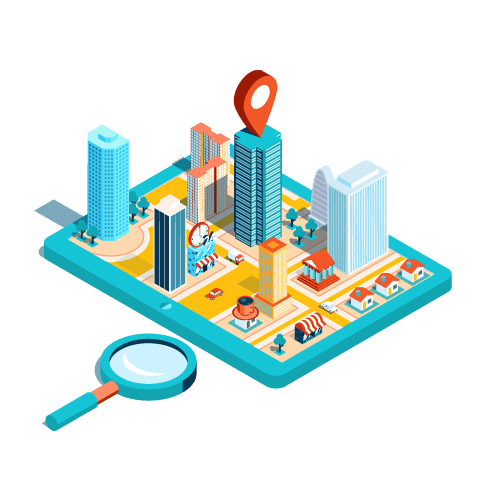 Interested in Our Google Business Profile Optimization Service?
Complete the form below, and one of our consultants will contact you shortly. We are ready to take your local presence to the next level and help you attract more local customers.
Let's talk about how we can optimize your Google Business Profile and improve your local visibility. Your success is our commitment.
You can also write to our WhatsApp +503 6162-2833 and we will gladly assist you.
Let's talk about your project
Contact us to discuss your project, your goals, and how together we can design the perfect strategy to achieve them.
ARGOsoft Group S.A. de C.V.
As a Salvadoran company founded in 2017, we have embarked on an epic journey in the vast ocean of technology and digital marketing, inspired by the ancient myth of Jason and the daring Argonauts.
Contact Us
Address: Centro Profesional Perlex, 81 Avenida Norte, No. 333, Colonia Escalón, San Salvador, El Salvador.
PBX: (503) 2519-6477
WhatsApp: (503) 6162-2833