ARGOSOFT GROUP
Technology and Digital Marketing Consultants
ARGOsoft Group offers a wide range of Technology and Digital Marketing services: Websites, Online Stores, Mobile Apps, Web Systems, Advergaming, Brand Identity, Social Media, Gamification.
LET'S NAVIGATE THE WATERS OF THE DIGITAL WORLD TOGETHER!
Who are we?
At ARGOsoft Group S.A. de C.V., we consider ourselves the modern Argonauts of the digital world. As a Salvadoran company founded in 2017, we have embarked on an epic journey in the vast ocean of technology and digital marketing, inspired by the ancient myth of Jason and the daring Argonauts.
ARGOnews
Digital Projects for Agencies
At ARGOsoft Group we love to develop digital projects for Advertising, Branding, and Digital Marketing Agencies.
We have worked together with different local and international agencies; so we know the medium and we are ready to embark together on this journey.
We offer different scenarios with which we can work together.
Websites and landing pages
Design and development of websites and landing pages, with a content management system.
Online Stores (E-commerce)
Consulting, design, development, publication, and maintenance of Online Stores (E-commerce).
Web Support and Maintenance
Contents, structure, and optimization of your website or landing page.
Mobile Apps
Design and development of native and hybrid applications for iOS and Android mobile devices.
Analysis, design, development, and documentation of systems in a web environment.
Advergaming | Advergames
Design and development of video games to advertise a brand, product, organization, or idea.
Brand Identity
Conceptualization and design of visual identity, the definition of the language, message, and tone of the communication of your company or business.
Social Media
Advice on the design of the strategy for the creation, and/or administration of social media, and management of digital advertising.
Website layout and development for Grupo Marin, El Salvador, Central America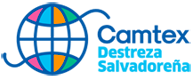 «ARGOsoft Group worked in an organized and diligent manner, following a schedule, measuring progress, and constantly following up with the client and their requirements. Additionally, they were quick and responsive, so the client's experience was excellent».
Laura Artiga
Communications and Liaisons Coordinator

«ARGOsoft Group helped the client see a 15% increase in quotation requests from the website. Their friendly team supported the client throughout the whole process. Moreover, they provided a high-quality website and impressive customer service».
Carlos Ibáñez
General Manager, Talentum Partners LATAM

«Since partnering with ARGOsoft Group, the organization has significantly increased its turnover rate. Client's noted their flexibility and workflow as their primary strengths. Both parties continue to work together».
Enrique Saballos
CEO, Altair Corp
«It is a pleasure to recommend my supplier, who is the one who has worked on the redesign and development of my company's website: www.tecdesa.com
Thanks to the experience and work of ARGOsoft Group during these 5 years, my website has positioned very well and has increased the visits of my potential clients».
Roberto Flores
Owner, TECDESA
«Esta recomendación se otorga debido a la experiencia previa que tenemos con dicha empresa, la cual ha sido en el diseño y desarrollo de nuestra tienda en línea: www.despensaexpress.com.sv y servicios de correo electrónico y hosting, con lo cual nos sentimos satisfechos. Otro aspecto a resaltar de la empresa es el compromiso y puntualidad, además de la atención personalizada y la retroalimentación para conocer bien el proyecto y a su cliente».
Josué Obed Sánchez
Representante Legal, Atenciones Integrales ES, S.A. de C.V.
«It is a pleasure for me to recommend ARGOsoft Group S.A. de C.V., who has been our service provider in the digital technology area for the last two years.
All the services provided by this company have been diligent and timely, and in summary from our experience, I can assure you that this is a service provider that can be trusted».
Wilfredo Muñoz
IT, Best Western Plus® Terraza San Salvador
«I had some references of the excellent job developed by ARGOsoft Group, however, during the time of the project development I realized that they not only do a great and professional job but they took ownership and put passion and effort into it. Besides, I needed a website technically efficient, but they put a delicate and professional touch to the design of the site».
César E. Guerrero
CEO, DETODOTraining
«ARGOsoft Group with excellent service in the development of our website, quality, and professionalism in every detail».
Sandra de Sandoval
Partner Director, MYM Asociados
Let's talk about your project
Contact us to discuss your project, your goals, and how together we can design the perfect strategy to achieve them.
ARGOsoft Group S.A. de C.V.
As a Salvadoran company founded in 2017, we have embarked on an epic journey in the vast ocean of technology and digital marketing, inspired by the ancient myth of Jason and the daring Argonauts.
Contact Us
Address: Centro Profesional Perlex, 81 Avenida Norte, No. 333, Colonia Escalón, San Salvador, El Salvador.
PBX: (503) 2519-6477
WhatsApp: (503) 6162-2833