Digital Projects for Agencies
Advertising | Branding | Digital Marketing
Ready to Make it in the Digital Universe?
At ARGOsoft Group, we are excited about the possibility of working together on digital projects that challenge the limits of creativity. With over six years of experience collaborating with local and international agencies, we are confident that we can be your ideal partners in this digital adventure.
Let's dig a little deeper into how we can make magic together:
Scenario 1: From Idea to Success!
You have a great idea, but you need someone to make it happen in the digital world. We are your alchemists, turning your ideas into amazing projects.
Scenario 2: Innovation Partner
If you prefer to focus on creativity and strategy, we take care of the technical side. We are your partners on the road, taking care of the technical details so that you can shine in your field.
Scenario 3: Full-Steam Collaboration
Want to combine forces? Great, we can work side by side on projects where your team brings its magic and we bring the technology that makes it possible for your ideas to take off.
Scenario 4: Taking Burdens Off You
If your team is overloaded with work, we are here to help! Leave some projects in our hands and unload that heavy backpack.
Scenario 5: Innovation that Impacts
Together, we can explore new technologies and creative approaches that will surprise your customers. We help you stand out in the marketplace with fresh ideas and cutting-edge solutions.
Scenario 6: Expansion of Services
If you are not yet offering development services but are considering it, our White Label is the solution. You can expand your offer without worrying about the technical side.
Development of digital technology projects (web and mobile).
We can support you with the layout, development, publication and maintenance of different digital projects such as:


Websites and Landing Pages. We make them shine in WordPress, Joomla, SquareSpace, Wix, and more!



Online Stores. From WooCommerce to Shopify to Magento to PrestaShop, we have the game in hand.

o

Custom Plugins and Integration APIs. We put the magic in your projects.



Mobile Apps. iOS and Android, we dominate both worlds!



Web Apps. We make web applications cool.
We take care of the technical side so you can focus on your creativity.
Website layout and development for Grupo Marin, El Salvador, Central America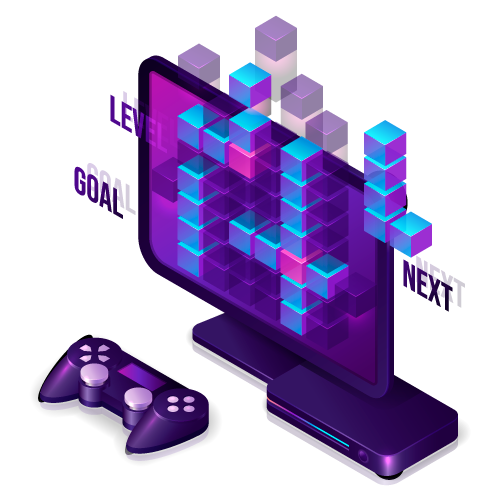 Advergames. Games to advertise a brand, product, or idea.
Advergames are the perfect way to connect with your audience, build databases, and show yourself as an innovative company. At ARGOsoft Group, we are experts in every step:
Campaign conceptualization.

Project design and direction (mechanics, dynamics, and more).

Art and animations (characters, items, and scenarios). If not provided by the Agency.


Programming using the most convenient engine according to the project

 (Unity | Godot Engine | Construct 3).
Publication on the web or mobile apps.
Intelligent monetization.
High-level analysis and metrics.
Demos
Do you wish to implement any Advergaming project?
We invite you to our Showroom where you will meet Kryso, our mascot! He will show you demos of games that we could adapt for your Advergaming projects.
Why should you work with ARGOsoft Group?
Unsurpassed Quality
Our work passes quality tests such as Responsive Testing and Cross Browser Testing.
Confidentiality Guaranteed
We can sign confidentiality agreements to protect your data and projects.
Multidisciplinary Team
We work with Creatives, Account Managers, Community Managers, Copywriters, and more; as one team.
We Adapt to You
We adjust to your needs and deadlines, guaranteeing on-time deliveries.
Don't think twice, we are eager to turn your ideas into spectacular digital projects. Contact us and together we will create the perfect strategy to achieve your goals.
Your next digital success is just a click away.
You can also write us on our WhatsApp +503 6162-2833. Creative greetings and let's make magic together!
Let's talk about your project
Contact us to discuss your project, your goals, and how together we can design the perfect strategy to achieve them.
ARGOsoft Group S.A. de C.V.
As a Salvadoran company founded in 2017, we have embarked on an epic journey in the vast ocean of technology and digital marketing, inspired by the ancient myth of Jason and the daring Argonauts.
Contact Us
Address: Centro Profesional Perlex, 81 Avenida Norte, No. 333, Colonia Escalón, San Salvador, El Salvador.
PBX: (503) 2519-6477
WhatsApp: (503) 6162-2833