Support and Maintenance
Websites and online store.
At ARGOsoft Group we offer a comprehensive maintenance service that will ensure the optimal performance and ongoing functionality of your online platform (website and/or online store).
We understand the critical importance of keeping your website up to date, secure, and performing optimally to provide a positive experience for visitors and ensure the protection of your information and that of your users.
You can purchase this service for websites or online stores developed by us or for your current website or online store (subject to an evaluation of the structure and technology used in it).
Each month a report will be delivered with the requirements presented in the previous month and the corresponding amount of support hours that were required to develop each one of them.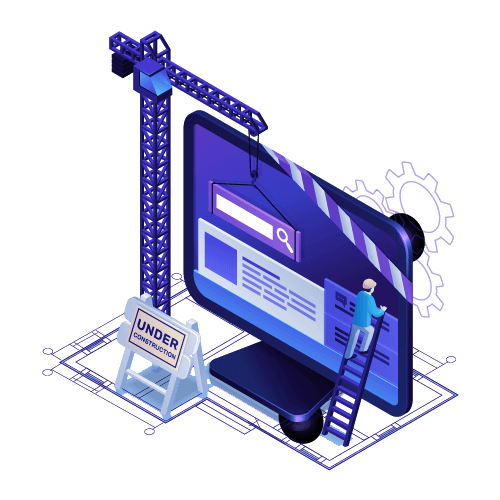 We offer you an Integral Maintenance Service
Our goal is to relieve you of the burden of maintaining your website or online store so you can focus on your core business while we take care of the technical side.
Regular updates
We take care of keeping your website updated with the latest versions of software, plugins and themes to ensure compatibility and security.
Performance optimization
We implement techniques to improve the loading speed of your website and reduce response times, which will improve user experience and search engine rankings.
Data backup and recovery
We establish a system of regular backups to protect your website from any data loss and ensure a quick recovery in case of any problem.
Continuous monitoring
We monitor your website 24 hours a day, 7 days a week to identify any problems or server downtime and respond proactively to avoid prolonged outages.
Advanced security
We implement robust security measures to protect your website against malicious attacks and ensure that your users' information is protected.
Dedicated technical support
We are available to answer any questions or concerns you may have about your website and provide you with timely and efficient technical assistance.
Content updating and maintenance
We can help you maintain and update the content of your website, ensuring that the information is accurate and relevant.
Cross-platform compatibility
We make sure your website looks and works optimally on mobile devices, tablets and desktop computers.
Graphic design
We design and adapt institutional artwork for digital elements (banners, slider images, header images, iconographies, infographics, among others).
Are you interested in this service?
Please fill out the form below and one of our consultants will contact you shortly.
You can also write to our WhatsApp +503 6162-2833 and we will gladly assist you.
Let's talk about your project
Contact us to discuss your project, your goals, and how together we can design the perfect strategy to achieve them.
ARGOsoft Group S.A. de C.V.
As a Salvadoran company founded in 2017, we have embarked on an epic journey in the vast ocean of technology and digital marketing, inspired by the ancient myth of Jason and the daring Argonauts.
Contact Us
Address: Centro Profesional Perlex, 81 Avenida Norte, No. 333, Colonia Escalón, San Salvador, El Salvador.
PBX: (503) 2519-6477
WhatsApp: (503) 6162-2833